Theory crafting a new strat for Frostbite
Statboy
Member
Current accepted strategy is to build on the two bridges at the north of the map. The bridges can each hold 12 traps (more if you build by the gate) that only hit things in each lane for a total of 24+ traps. Below is a picture of a setup I am using in place of building on those 2 bridges. The top left lane minions actually walk to the very last grinder I have placed before turning around.
Pro's:
Both of the top lanes run through the killbox.
Less traps
Higher DPS
Higher combo's
Con's:
You have to handle the sappers on your own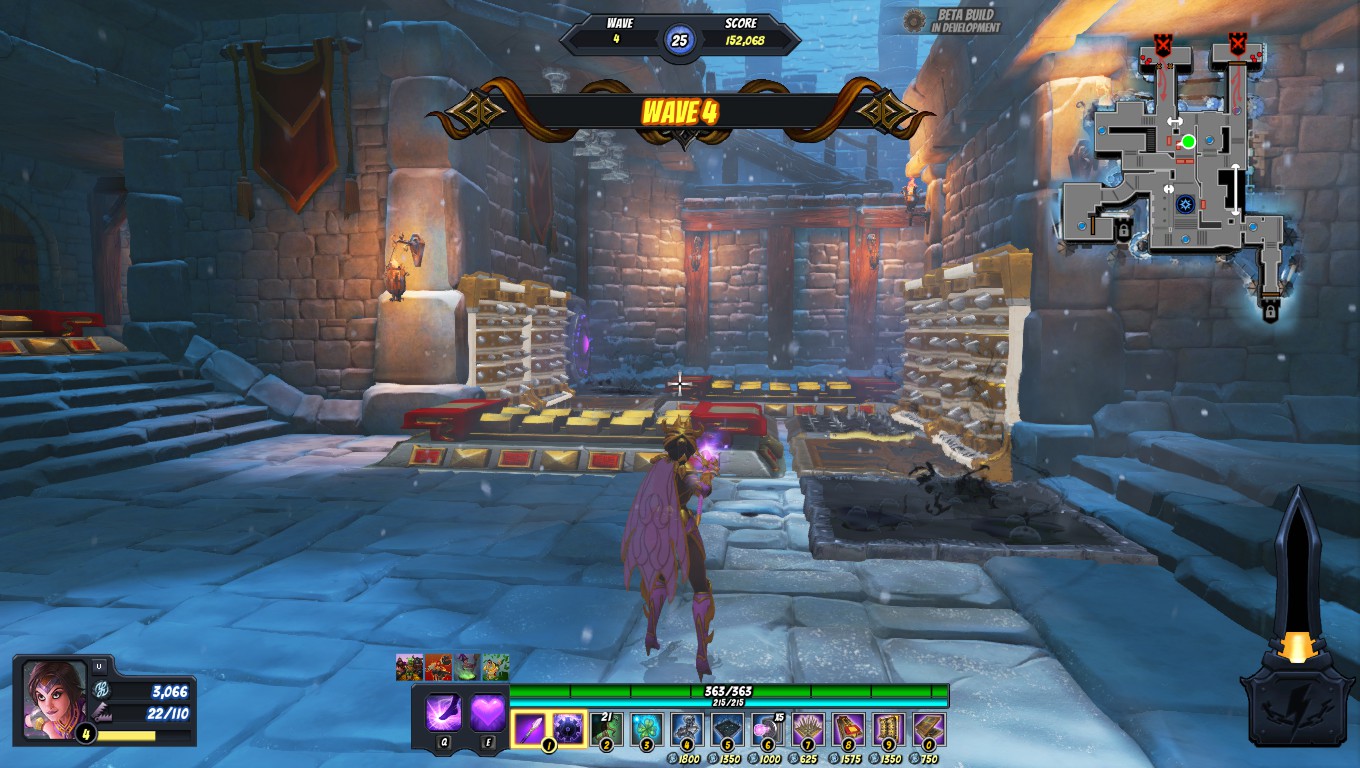 Order of traps on the ground, from near to fair is V.Tar>Flip>Floor Spikes>Floor Spikes>Floor Spikes>Flip>V.Tar
Its just 2 floor spikes that you can't see between the great walls. In total this uses 19 traps, and has every enemy from the top two lanes walk over every damaging trap (left lane turns around on the nearest flip without touching the V.Tar). In both endless and regular I've found better success with this set up (note; this is with nothing on the top 2 bridges). The idea is two fold make a single killbox that the 2 lanes use and add wall traps and ceiling traps to increase efficiency and combo's. I do put stunning accumulator on the flips so large minions take double damage from the grinders and floor spikes.